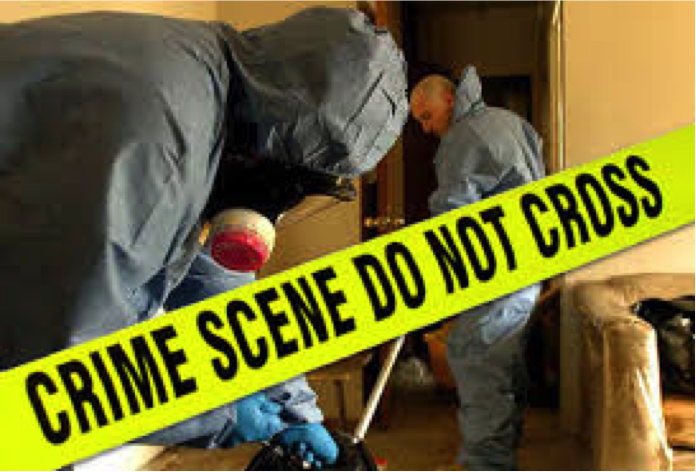 If you are a fan of TV crime shows you may have a distorted view of what goes on following a death. First responders, law enforcement and crime scene investigators all have an important job to do. However, they do not handle cleaning up the scene. Blood and Body Fluid Cleanup are done by Certified Death Cleaners in Queens New York. We are a company called Crime Scene Cleanup. We provide Immediate Cleanup Services, 24/7 in the Queens, NY area. Our technicians handle cleanup after Homicide, Suicide, Unattended Death and Death by Accident.
Blood and Body Fluid Cleanup
Every death scene is unique but each may contain biologically hazardous and potentially infectious materials. Blood and Body Fluid Cleanup requires training on safe handling procedures due to their designation as Biohazard Materials. The risks are too great to ignore safety guidelines to reduce exposure to disease causing bacteria, viruses and more.
24/7 Immediate Trauma Cleanup Response
The job of a Crime Scene Cleanup technician is similar to that of a first responder in that we are always available for 24/7 immediate response following a tragedy. Queens, NY Certified Death Cleaners have been educated on how to be discreet and show empathy when in the company of traumatized individuals. The scene of a Homicide, Suicide or Unattended Death can be especially difficult to witness.
Immediate Cleanup Services 24/7
Discovering the death of someone you know is naturally a very emotional event. Attempting to clean up the scene yourself is not necessary and may only add to the trauma that you are feeling. You take care of what you need to do and leave the immediate cleanup services to the trained professionals at Crime Scene Cleanup. Clean up costs may be covered under an insurance policy.
Certified Death Cleaners Queens New York
Contact Crime Scene Cleanup for highly professional and discreet clean up following a death. We are Certified to provide Blood and Body Fluid Cleanup in Queens, NY. You can trust our technicians to provide appropriate and immediate cleanup services at any time of the day, 24/7. Witnessing the scene of a suicide, accidental death, murder or unattended death is an emotionally charged event. Crime Scene Cleanup will be there to lessen the impact and reminders of an untimely death.
In Queens New York, contact Crime Scene Cleanup for expertise in Blood and Body Fluid Cleanup after a death. Call 1-844-255-2461 or use our Online Form.