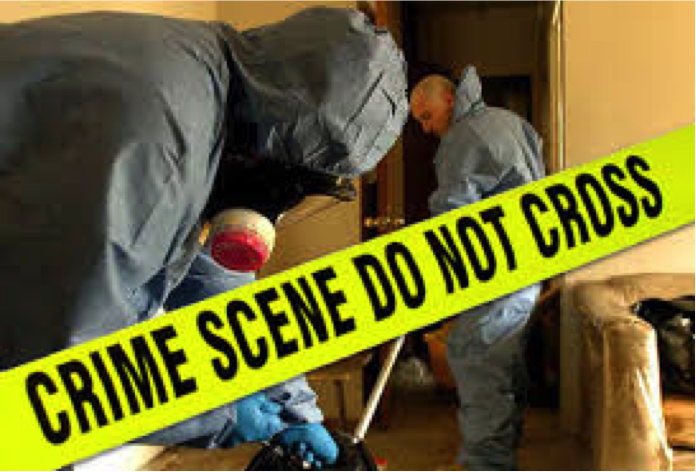 There are a lot of emotions that come into play when you are forced to deal with the remnants of a crime scene that may have occurred at your home or office space. Fear, anger, frustration, doubt, and exhaustion are just some of the characteristics that come to mind. Although America is a wonderful place to live that we all have pride for, we do have crimes occur very frequently throughout our great nation. The professionals at Crime Scene Cleanup have taken notice and are eager to assist you if you are having to deal with the aftermath of a crime scene. Let our experience staff handle the mess so that you can focus on yourself and your family during this difficult time. No matter where you are in the United States, we have a team of cleaners that can help you. By committing to us, you will be able to sleep better at night knowing that your home or building will be professionally cleaned from top to bottom!
Experienced Crime Scene Cleaners
Our dedicated staff have been providing crime scene cleanup services to Americans for over 20 years, and we have no plans of slowing down anytime soon! We have a passion for cleaning up a crime scene and getting it to a point that it is cleaner than it was before the crime scene even occurred. Returning your location to a safe environment is our number one priority. Our experienced staff typically come from a medical, law enforcement, or military background which we find is a big asset in this industry because they are not scared to get dirty when it comes to a crime scene! Additionally, our staff are put through intense training and certifications to ensure that they can handle the cleanup of any scene that may come their way.
Common Crimes Requiring Cleanup
Homicides
Suicides
Car Accidents
Unattended Death
Crimes on the Job
Abuse
Insurance Assisted Crime Cleanup
We do not shy away from working with your homeowners or other insurance policy that may be able to assist you with the costs around the cleanup. Our staff can work with your insurance company to see if this is something that can be covered. If not, we can attempt to set you up with other funding options such as a state crime victim reimbursement program.
Don't handle the cleanup of a crime scene alone. Instead, partner with our experienced professionals at Crime Scene Cleanup. Give us a call today at 1-844-255-2461, no matter where you are in America.